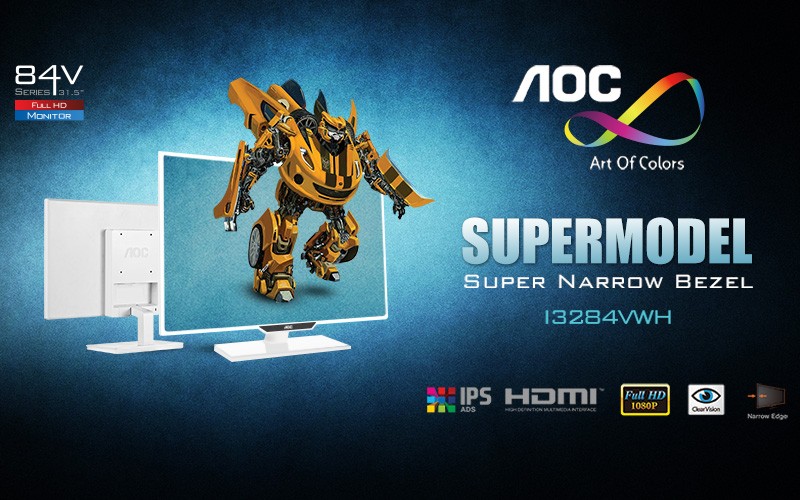 Need a big screen for your work/game/movie?
Super narrow bezel and sleek design
31.5″ big screen with full HD resolution
Clear vision for vivid image
HDMI, DVI & VGA with 5W stereo speakers
IPS-ADS panel with wide viewing angle
What else do you wish for in a monitor? Buy now at our dealers!