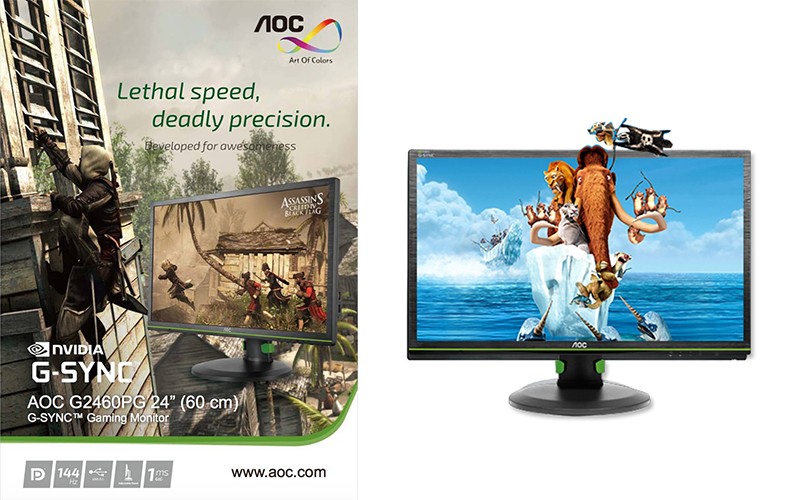 AOC introduces new monitor with Nvidia G-SYNC, the AOC G2460PG.
This could be an excellent investment for PC gamers who want to squeeze every frame they can out of their favourite title. 
This advanced AOC gaming display gives competitive gamers a serious edge so they can focus on the game without the distraction of screen tearing, ghosting or latency. 
This means gamers receive critical images, such as enemy movement, on-screen the moment they are rendered for greater accuracy and a serious gaming advantage over competitors.
Coming soon to Myanmar in first week of October!
We accept pre-order now. Please contact as follows:
Phone: 094 5719 9955, 094 5719 9966
Email: [email protected]
Website: www.staruniverse.com.mm
Facebook: www.facebook.com/staruniverse.mm